Quick Links:
Register to Attend: Online registration is open through Monday, October 23rd. Day-of registration will also be available in person at the event.
About the Presenters: Explore the abstracts and biographies of our lightning talk and poster presenters.
The second annual UW–Madison Sustainability Symposium will take place on Wednesday, October 25th from 1pm – 5:30pm in the Wisconsin Institute for Discovery. The event provides space to share research about sustainability, generate ideas, and inspire collaboration.
All students, staff, and faculty are welcome to attend this no-cost event. See you at the Symposium!
Keynote Speaker: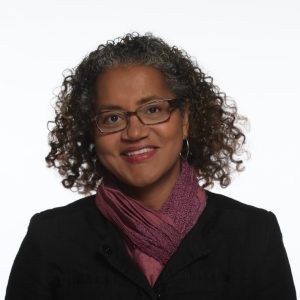 "Crafting a Just, Equitable, and Circular Food System"
By: Dr. Weslynne Ashton
Across the United States, food insecurity is coupled with massive amounts of food waste. Both are symptoms of a larger problem – a food system built around a goal of profitability, mindsets of scarcity, and values that entrench the exploitation of both people and planet. This system has developed an infrastructure designed to move large amounts of fresh and preserved food items across large distances at low costs in one direction. Many recognize that the current linear organization of the food system is both wasteful and unsustainable, and efforts to reduce and recycle wasted food are aligned with the concept of the circular economy (CE). The CE proposes that societies reduce the resources extracted from the earth to produce what humans need and keep resources in circulation through multiple reuse and recycling loops, greatly reducing waste and regenerating value from those resources. But this discourse often ignores historic and contemporary inequities in the design of the economic system. Following advocacy by community-based farmers and food producers, and in the wake of Black Lives Matter movements in 2020, there has been a concerted shift in narratives and initiatives to support racial justice and equity alongside sustainability and circularity in food supply chains. At the Institute of Design Food Systems Action Lab at Illinois Tech, we take a systems approach grounded in building and strengthening relationships with community-based food system stakeholders, understanding their needs and aspirations, and co-designing systemic interventions to help realize aspirations for a thriving food economy. As we work to craft a more circular food system, it is necessary to grapple with the tensions among diverse stakeholders' visions, priorities, and values, in order to create inclusive pathways for food production, consumption, and regeneration.